Dr. Jennifer Woo

MBBS, FRACP, FAANMS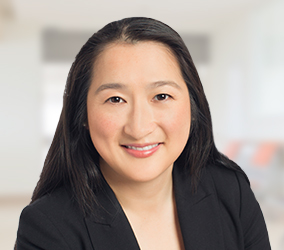 Dr. Jennifer Woo is one of a small number of Endocrinologists with Nuclear Medicine Qualifications in Melbourne. She graduated from Monash University in 2005 and completed physician training at the Royal Melbourne Hospital, with further training at Geelong Hospital, Canberra Hospital, Austin Hospital and Royal Melbourne Hospital. She was admitted as a Fellow of the Royal Australasian College of Physicians (FRACP) in 2013 (Endocrinology), and subsequently did post fellowship training in Nuclear Medicine in 2014.
In addition to her private Endocrinology practice, she is also a staff Nuclear Medicine Physician at The Alfred Hospital, Cabrini Health and Capital Radiology.
Dr. Woo's practice includes all aspects of general endocrinology, diabetes, and metabolic bone disorders. She has a sub-specialty interest in managing thyroid related disorders, and is also is involved in reporting nuclear thyroid scans and is licensed to administer radioactive iodine therapy.